Reserved Listing for Wilder Harte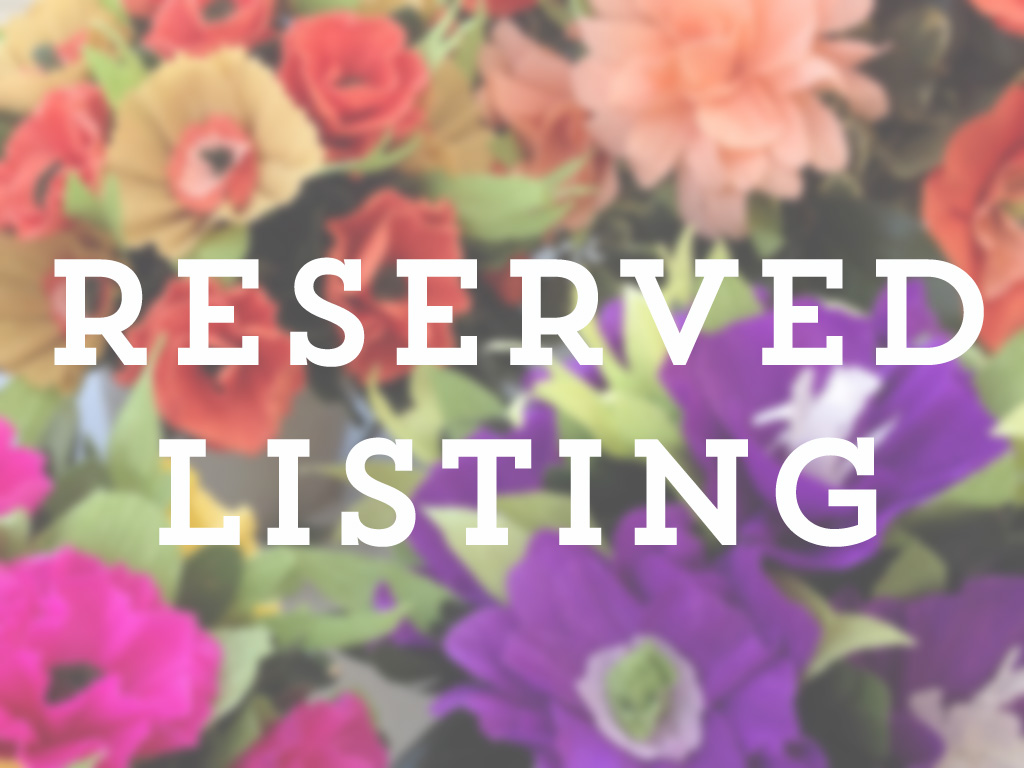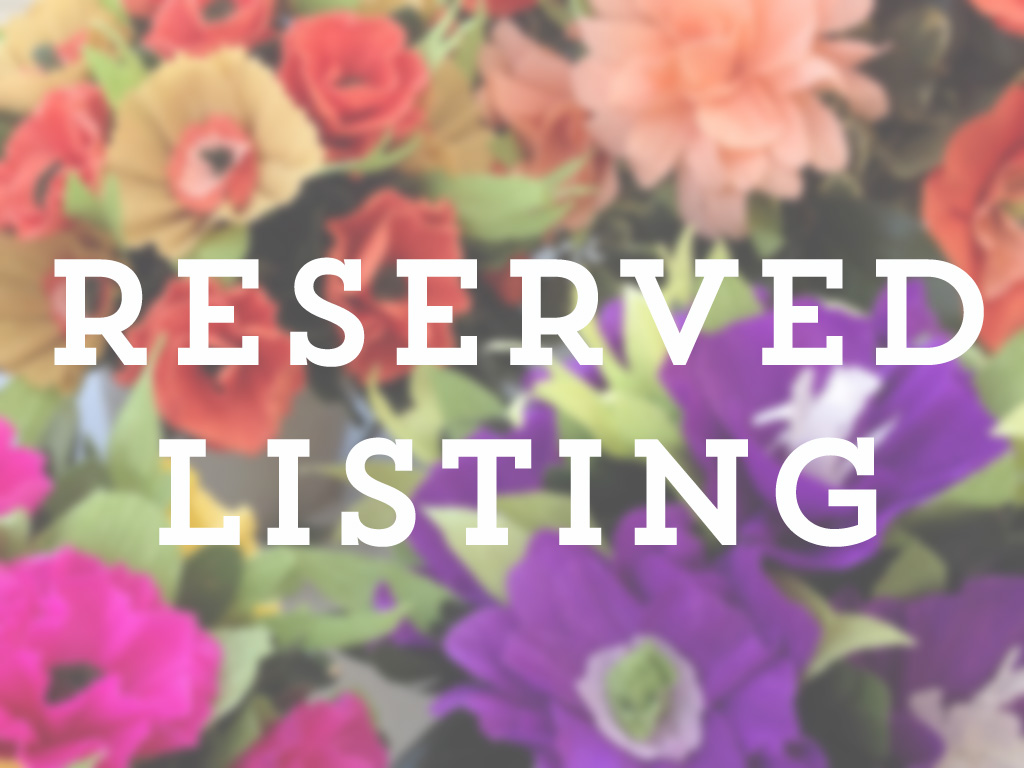 sold out
Reserved Listing for Wilder Harte
This is a reserved custom listing for Wilder Harte.
Anniversary Bouquet - Bridal Recreation
Recipe
Fully Custom Stems (start at $20 each)
2 weeping eucalyptus (wispy) stems ($20 each) → $40
2 smilax vine stems ($20 each) → $40
1 trio of cream lisianthus buds ($20 each) → $20
Semi-Custom Stems (start at $18 each)
none
Signature Collection Stems ($16 each)
1 magnolia → $16
2 cream bomb peonies (one with a little fleck of magenta in it, the other all cream) → $32
1 cream berries → $16
1 silver dollar eucalyptus → $16
3 ruscus stems → $48
Left Out:
Queen Anne's lace (too small to create in paper)
Bupleurum (too small)
13 Stems: $228
Design fee: $30
Shipping: $30
Grand total: $288*
*If you are also in GA, then sales tax applies and will be automatically calculated and added to your order upon checkout.

Please note: our website automatically adds a $10 shipping fee to each order upon checkout. Because shipping has been worked into your listing price, please use the code CUSTOMSHIP at checkout to waive that $10 shipping fee.
Next Steps
We are so excited to create these special blooms! We will begin working upon payment. When everything is complete, we'll ship via USPS Priority Mail and will provide tracking information at that time. Our target deadline to have everything ready to ship out is April 24.