Reserved Listing for Sarah Smith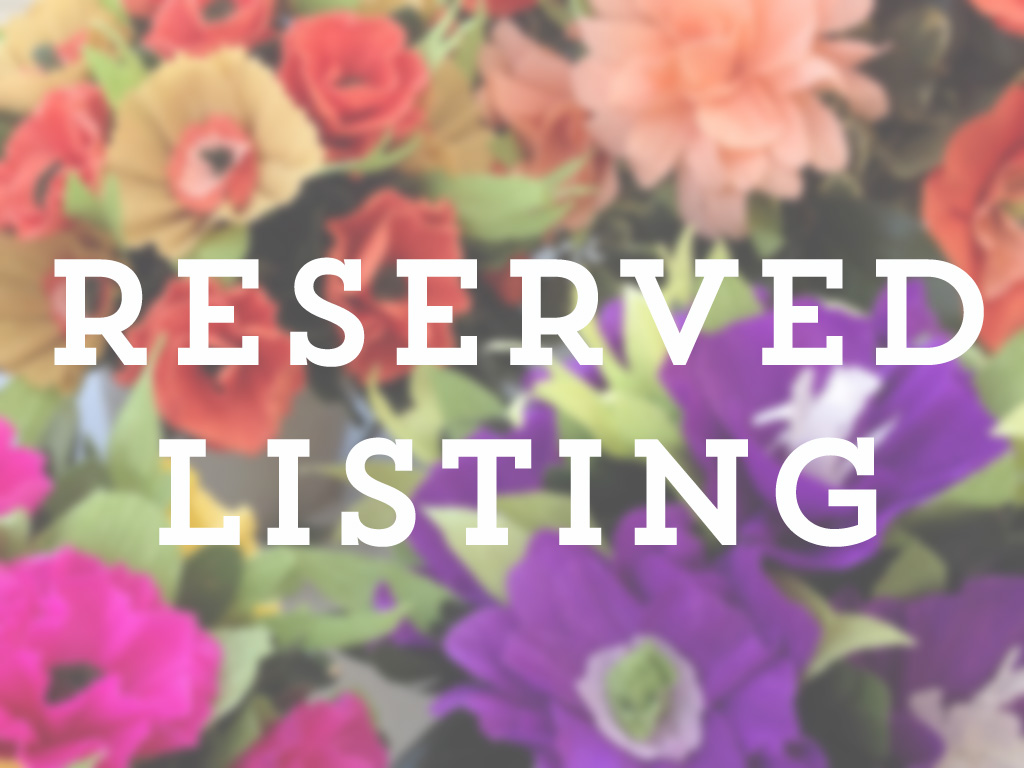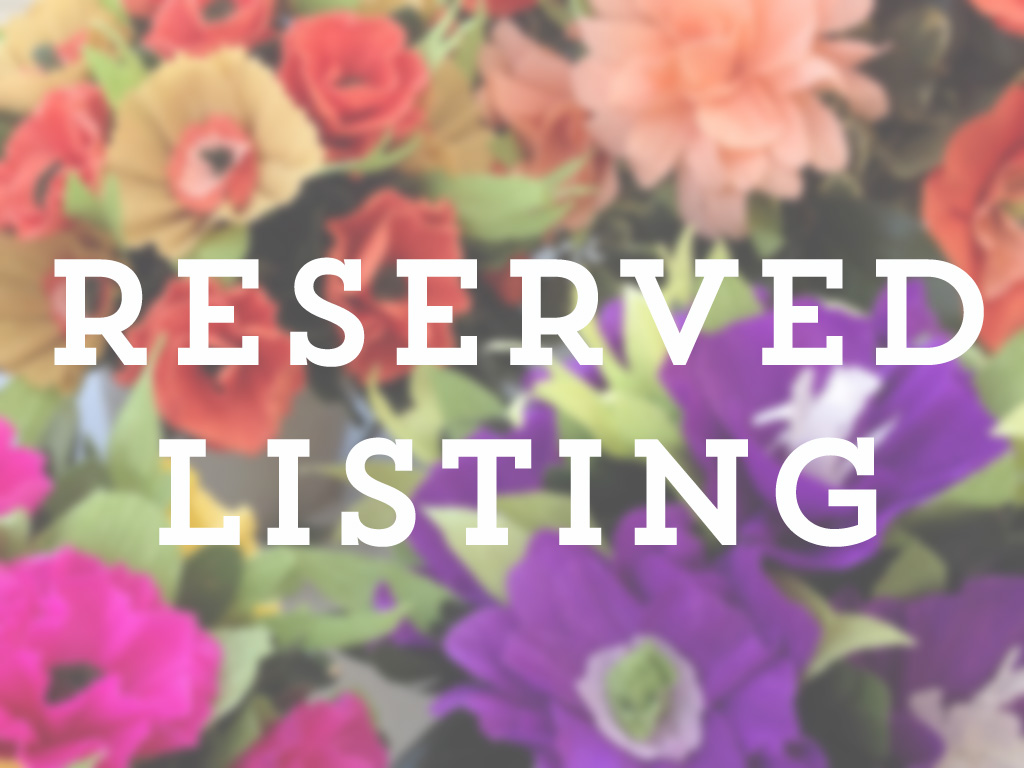 sold out
Reserved Listing for Sarah Smith
This is a reserved custom listing for Sarah Smith.
Wedding Flowers
Wedding date: June 1, 2019 (Atlanta, GA)
Local pickup in Atlanta: on a mutually convenient date at my home-based studio in East Atlanta

Bridal Bouquet Recipe
Modified Natalie Bouquet with loose stems (so that you can add your own live greenery)
Signature Collection Stems ($18 each)
2 peach ranunculus
1 peach sweet pea
1 peach tulip
1 French vanilla peony
1 French vanilla dahlia
1 French vanilla Japanese ranunculus
1 cream water lily
2 cream ranunculus
1 cream peony
3 cream berries
2 cream snapdragons*
1 cream freesia*
1 white tulip
*new additions to the recipe on our website
18 stems for a subtotal of $324
Groom Boutonnière
Created on a magnetic backing for easy on/off
Cream ranunculus + leaf ($25)
Boutonnière subtotal of $25
Totals
Bridal Bouquet (loose stems): $324
Boutonnière: $25
Shipping: waived (local pickup)
Grand Total: $349
Paid: $50 Consultation fee
Balance: $299*
*Because this is an in-state order in Georgia, sales tax applies to the balance and will be added automatically at checkout.
Please note: our website automatically adds a $12 shipping fee to each order upon checkout. Because you will be doing a local pickup, please use the code SHOPLOCAL to waive that fee.
Next Steps
Payment is due in full up front, and we will begin working upon payment. I will contact you when we are nearly finished so that we can arrange a mutually convenient time for you to pick up the flowers from my home-based studio in East Atlanta.