Reserved Listing for Ryan Eicher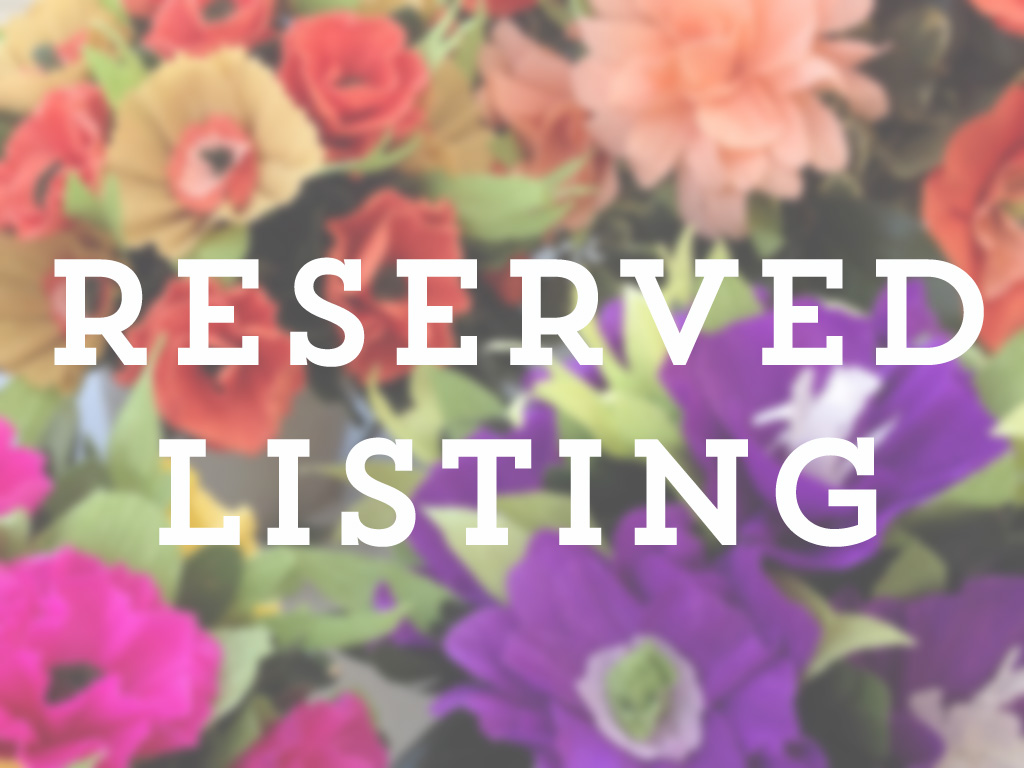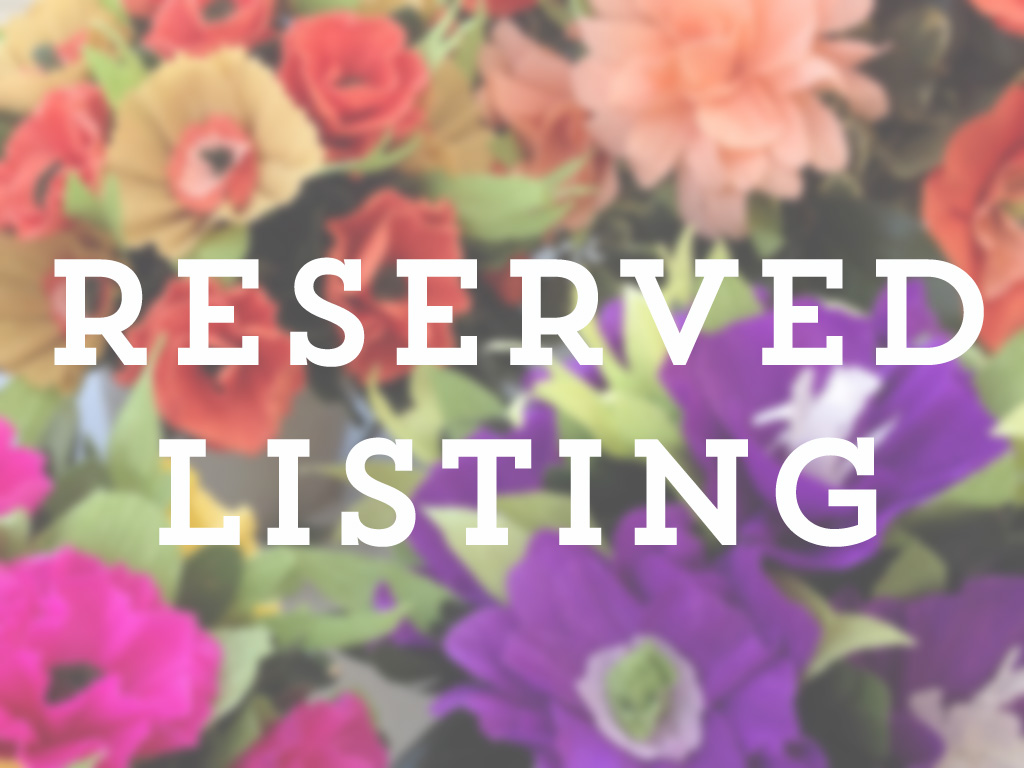 sold out
Reserved Listing for Ryan Eicher
This is a reserved custom listing for Ryan Eicher.
Bridal Bouquet Recreation
Bouquet Recipe:
Fully Custom Stems (starting at $22 each)
2 cream lilies ($22 each) → $44
1 cream hydrangea pom ($30 each) → $30
2 blue/green dusty miller stems, pair of leaves per stem ($22) → $44
Semi-Custom Stems (starting at $20 each)
None
Signature Collection Stems ($18 each)
3 cream rose → $54
2 mint green succulents → $36
3 forest green leaf stems → $54
Left Out
Brown seed pods, Queen Anne's Lace, Veronica stalks, wispy/fine greenery stems
13 stems for a subtotal of $262
Design fee: $30
Shipping: $30
Total: $322
*Please note: our website automatically adds a $12 shipping fee to each order upon checkout. Because shipping has already been worked into the listing price for this order, please use the code CUSTOMSHIP to waive that $12 fee.
Next Steps
Payment is due in full up front, and we will begin working upon payment. When the bouquet is complete, we'll ship via USPS 2-3-Day Priority Mail and will provide tracking information at that time.