Reserved Listing for Mark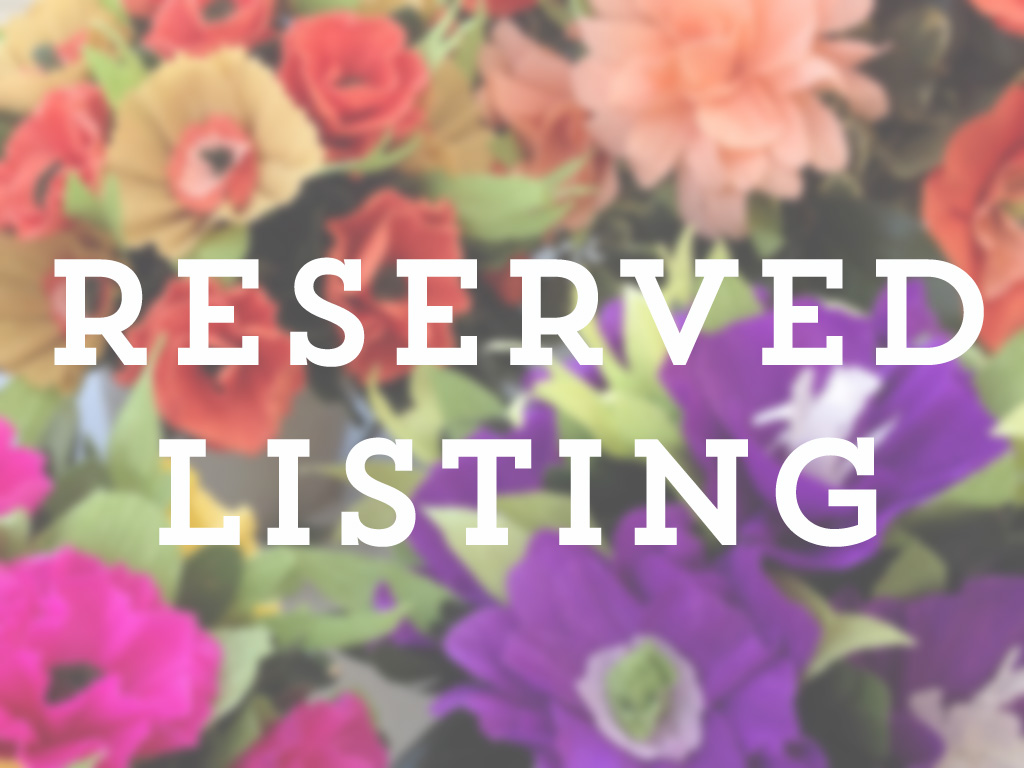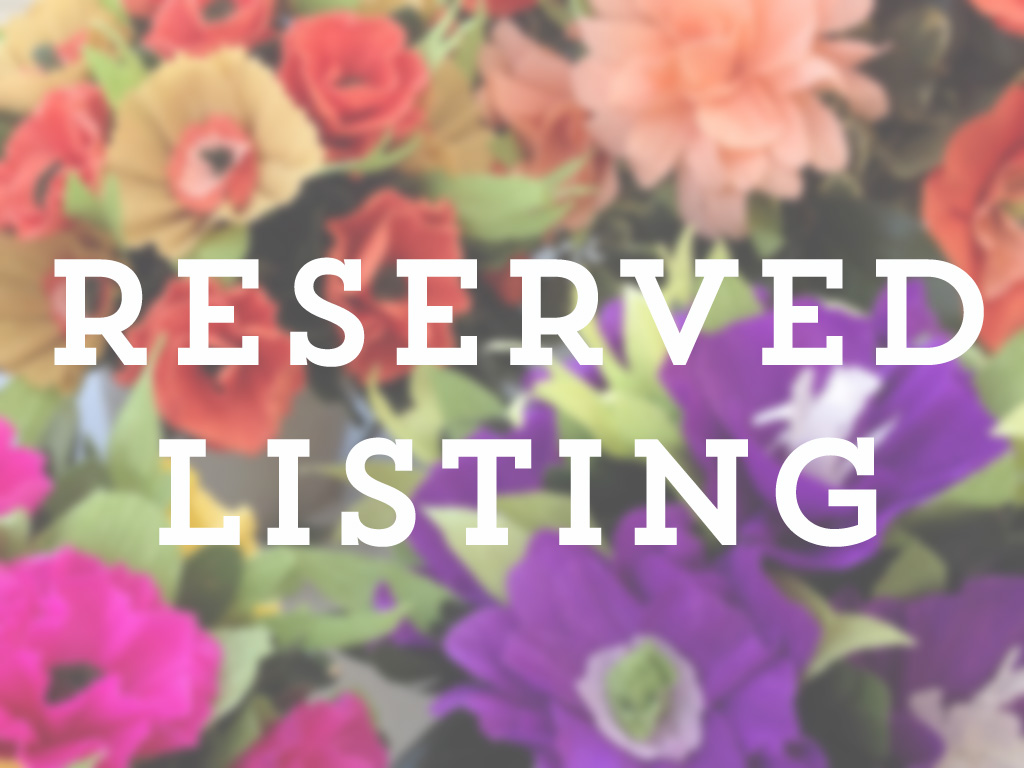 sold out
Reserved Listing for Mark
This is a reserved listing for Mark.
Custom Bridal Bouquet Recreation
Recipe:
3 pink "coral charm" peonies at $17 each → $51
2 light green succulents at $17 each → $34
2 peach Juliet roses at $18 each → $36
1 purple lisianthus at $18 each → $18
2 cream lisianthus at $18 each → $36
1 forest green leaves → $16
1 silver dollar eucalyptus → $16
12 stems for a sub-total $207
KY Sales tax added upon checkout.
Local Pick-Up
Our website automatically adds shipping to each item upon checkout, so please use code SHOPLOCAL when you check out to waive that shipping fee. I will email you when the bouquet is finished and ready for pick-up.
We have partnered with local macaron/tea shop La Petite Delicat for local pick-ups. I'll leave the bouquet with them so you can pick it up at your convenience during regular business hours.
Currently they are at 445 S. Ashland, but they are moving into a new space and will *probably* be open there (on National Ave. across the street from Mirror Twin Brewing) by the time this order is complete. I will be sure to update you with the proper address when I let you know that the bouquet is ready.
Production Time
Our turnaround for custom orders is one month, but if we have your bouquet finished sooner, we'll be sure to let you know! :)
Thanks so much, Mark!