Reserved Listing for Kyle Purcell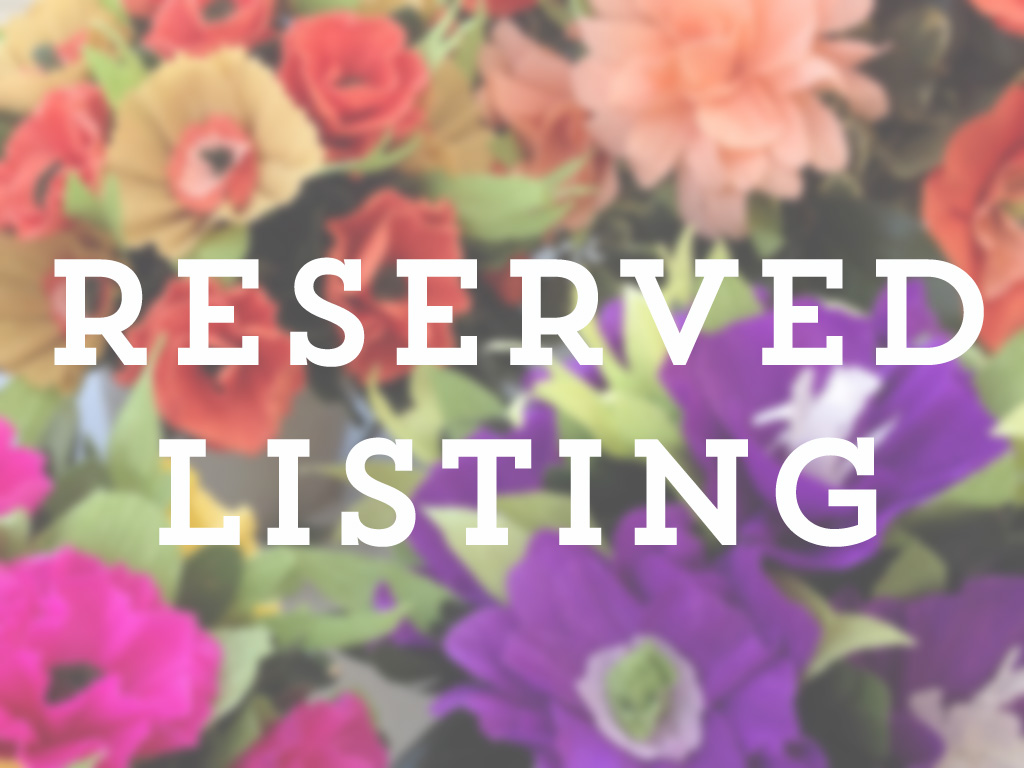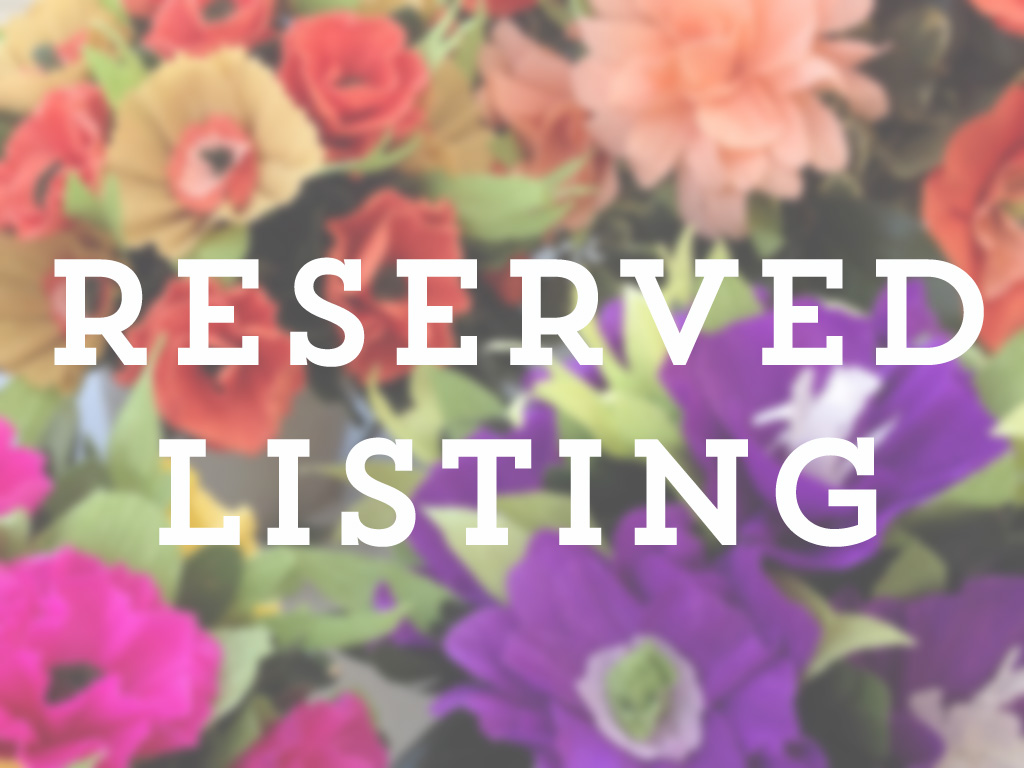 sold out
Reserved Listing for Kyle Purcell
This is a reserved custom listing for Kyle Purcell.
Bridal Recreation Order
Bouquet Recipe
Fully Custom Stems (start at $20 each)
1 blushing bride protea → $20
1 cream freesia → $20
Semi-Custom Stems ($18 each)
2 cream dahlias → $36
Signature Collection Stems ($16 each)
3 cream roses → $48
2 silver dollar eucalyptus → $32
Left out:
Seeded eucalyptus (the tiny little pod/seeds are too small for us to do in paper, but we'll have the eucalyptus leaves covered with the silver dollar eucalyptus stems).
9 stems for a subtotal of $156
Design fee: $30
Shipping: $15
Grand total: $201
We will ship via USPS Priority Mail. A tracking link will be sent to you upon shipment.
Our website automatically adds our standard $10 shipping fee upon checkout. Because shipping has already been worked into this listing price, please use the code CUSTOMSHIP to waive the $10 fee.
Our goal would be to ship by Monday, Oct. 16 (for 2-3 day delivery) so that you have it in time for your anniversary. For this to be possible, we would need the order placed by end of day today (Oct. 2). We are still happy to create the bouquet if placing the order today is not feasible, but we just won't be able to promise to have it to you by Oct. 22.