Reserved Listing for Elizabeth Kebel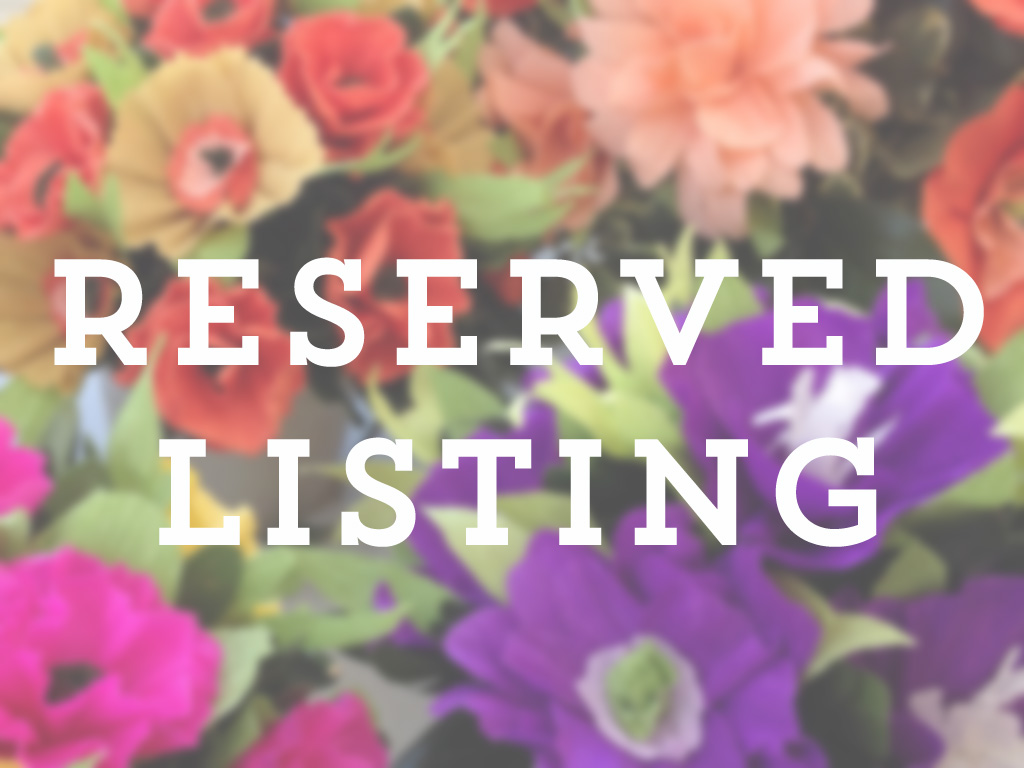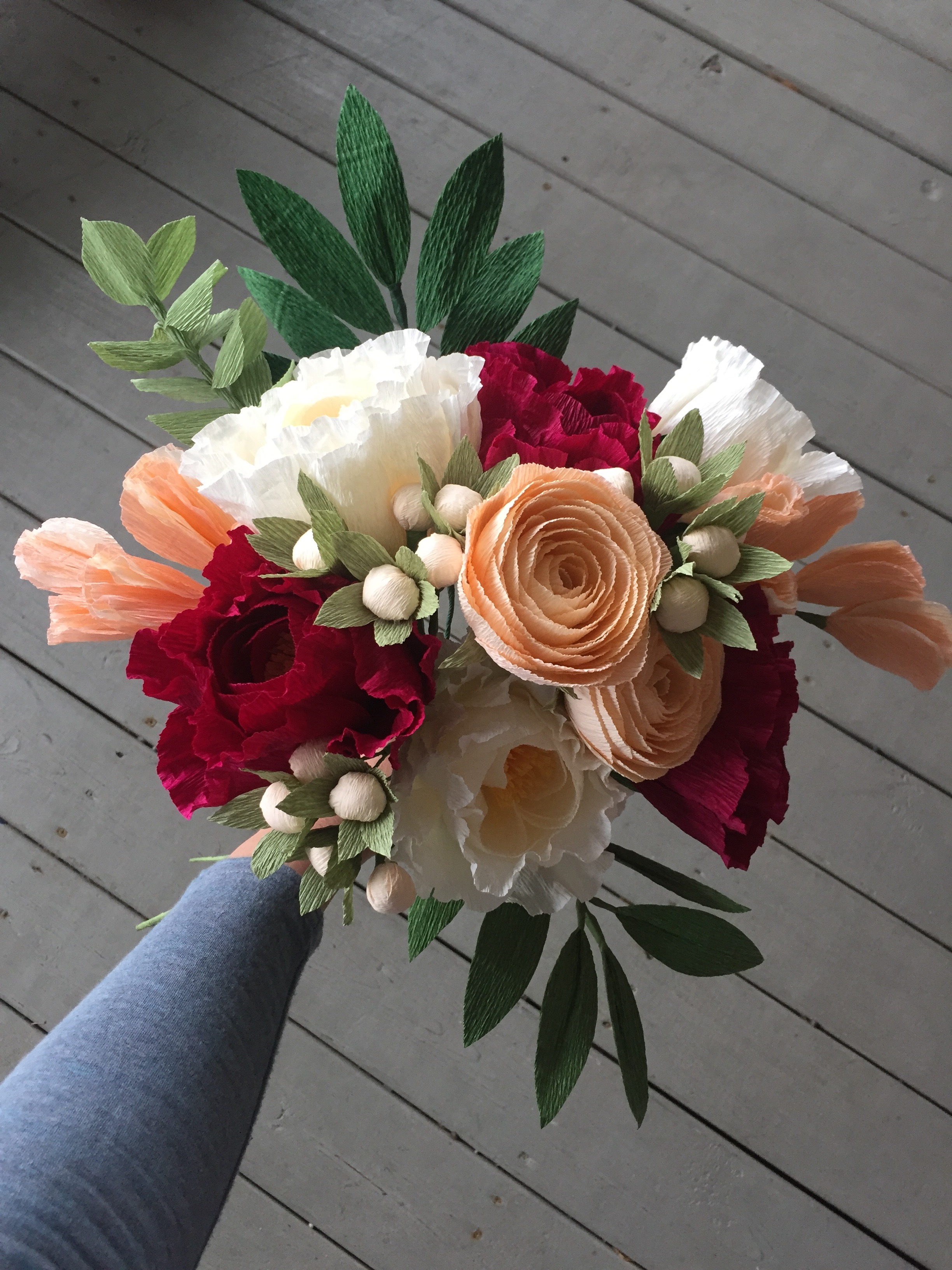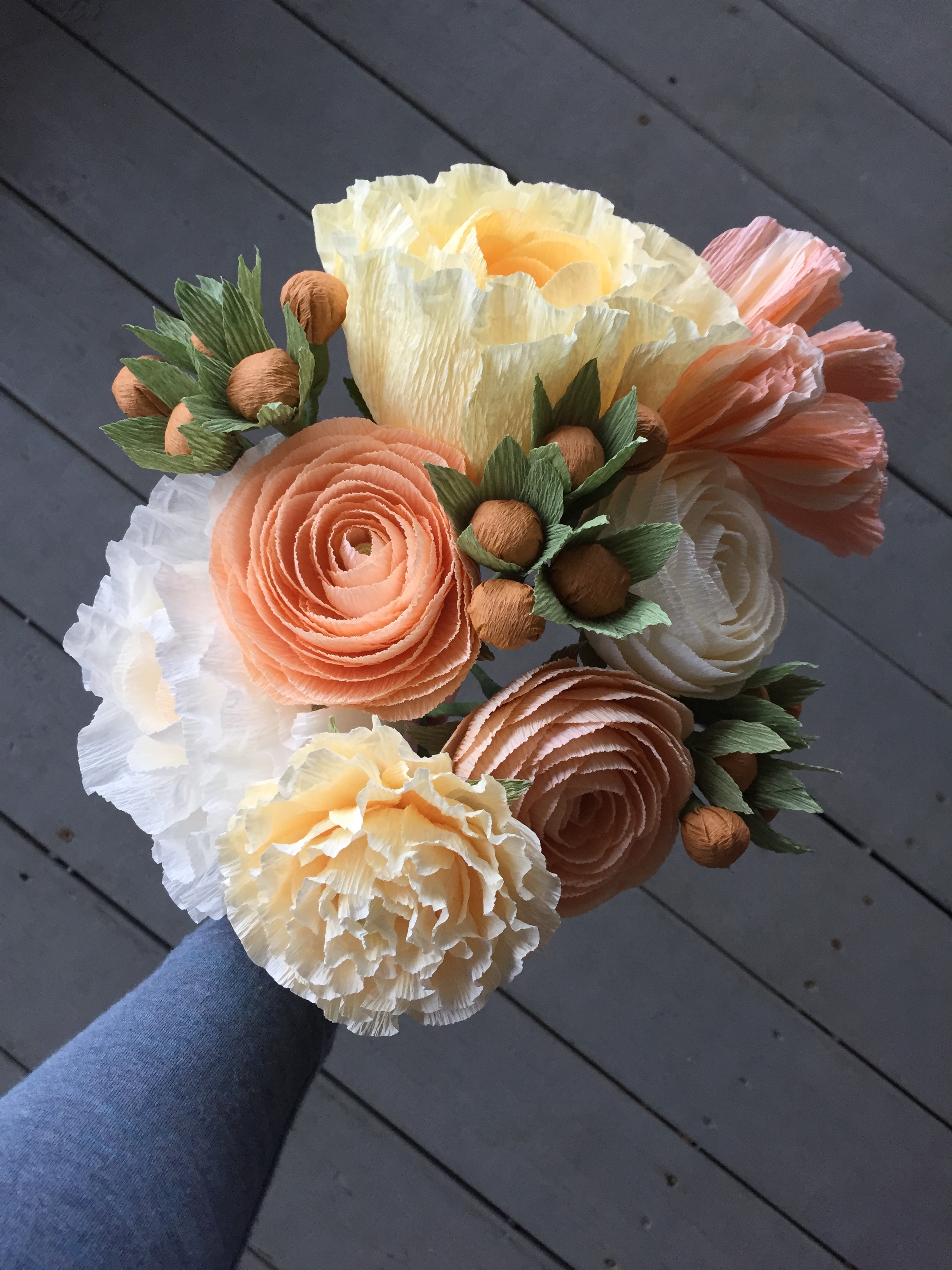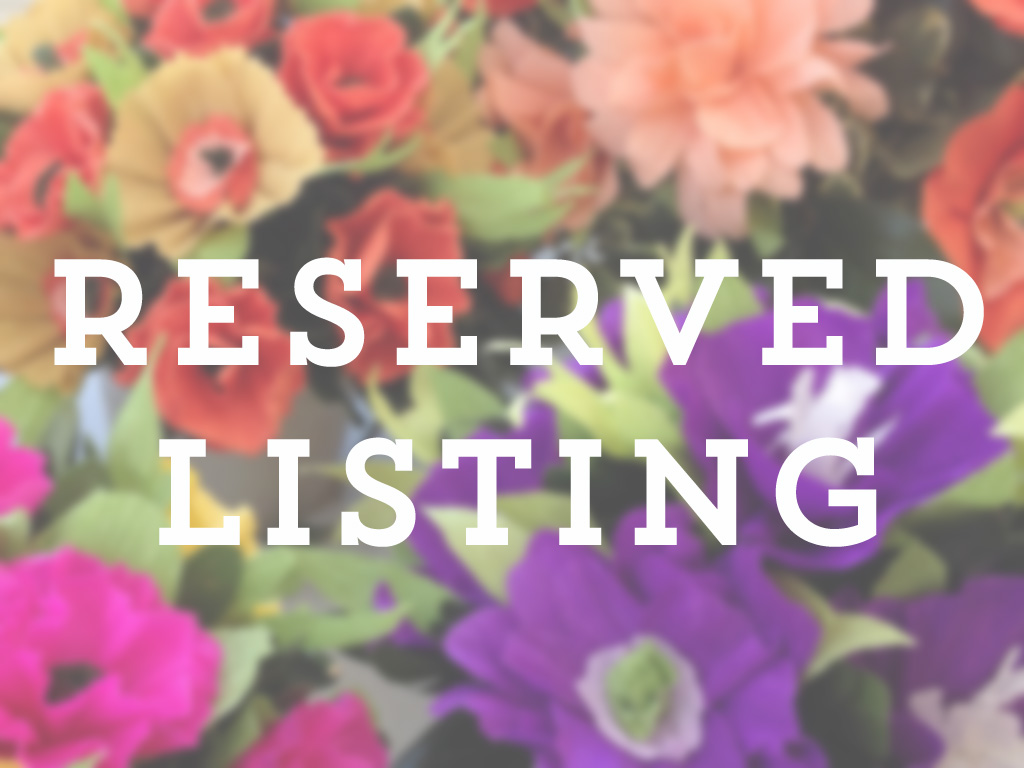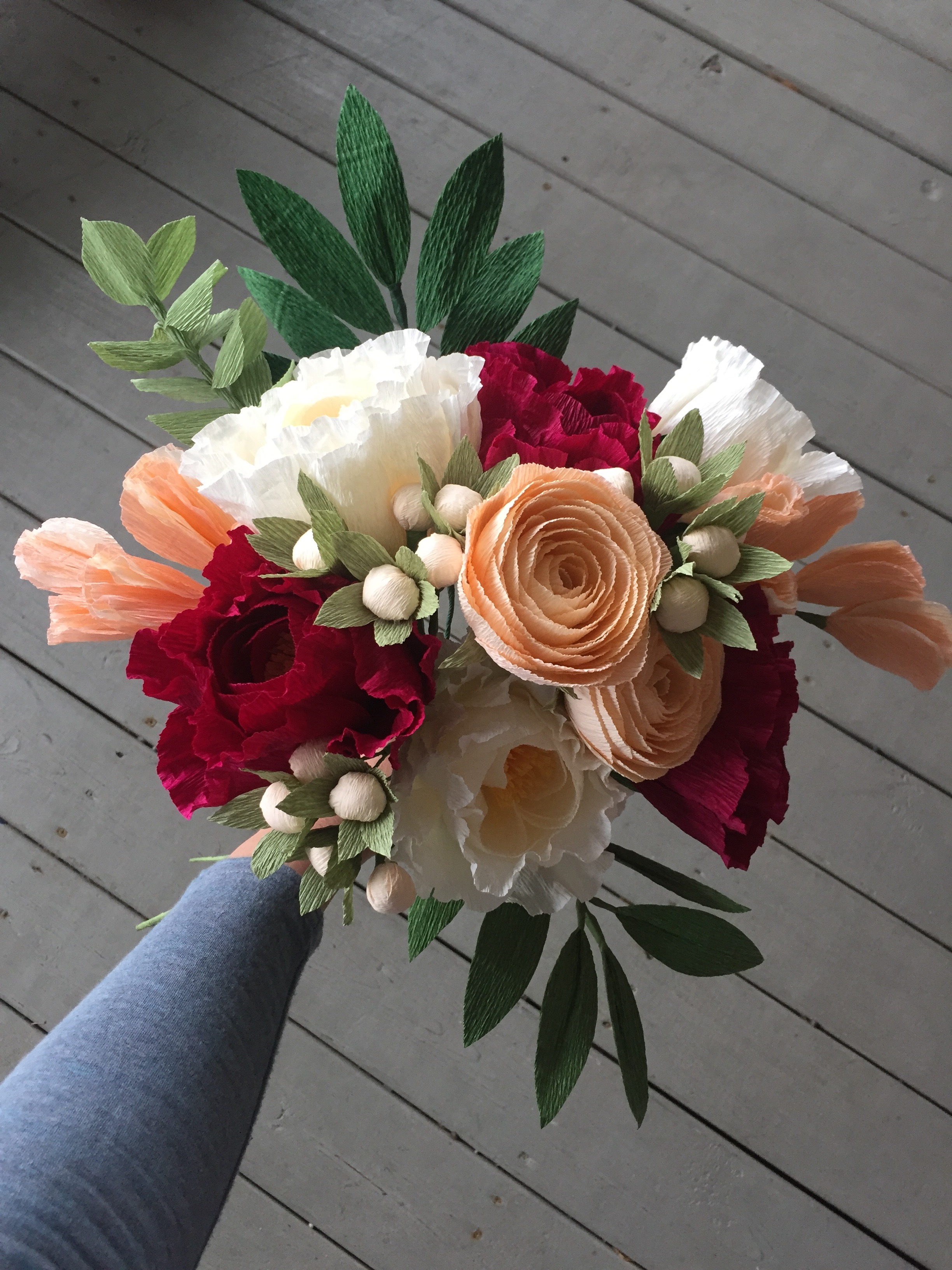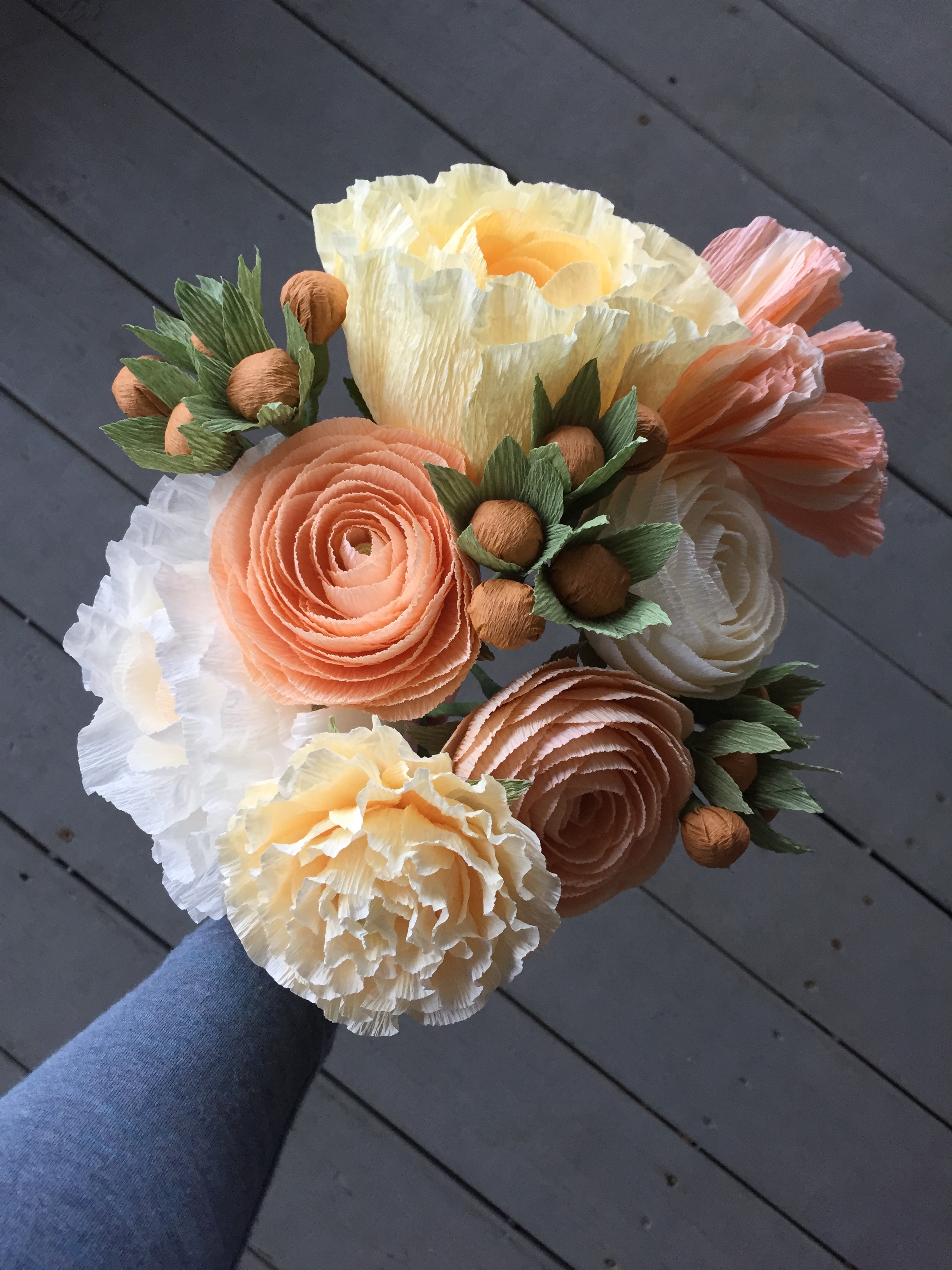 sold out
Reserved Listing for Elizabeth Kebel
This is a reserved custom listing for Elizabeth Kebel.
Bridal Order
All stems are Signature Collection Stems at $16/stem.
Bridal Bouquet - 16 Signature Collection Stems
RECIPE:
3 cream peonies
3 burgundy peonies
2 peach ranunculus
2 peach sweet peas
3 cream berries
1 eucalyptus
1 grass green leaf stem
1 forest green leaf stems
Subtotal = $256
Bridesmaids' Bouquets - 10 Signature Collection Stems
RECIPE:
1 cream peony
1 French vanilla peony
2 peach ranunculus
1 cream ranunculus
1 French vanilla Japanese ranunculus
1 peach sweet pea
3 burgundy berries (shown as tan berries in mock-up pics)
$160 x 3 bridesmaids
Subtotal = $480
Posies for Mothers - 3 Signature Collection Stems
RECIPE:
To be determined (most likely two trios of cream blooms like ranunculus or peonies).
$48 x 2 mothers
Subtotal = $96
Boutonnieres - Bloom with leaf on magnetic backing
RECIPE:
To be determined (possibly sweet pea blossoms with leaf). Cream.
$25 x 8 men
Subtotal = $200
SUBTOTAL= $1032
SHIPPING = $100
GRAND TOTAL = $1132
Please use code CUSTOMSHIP to waive our shop's regular $10 shipping fee (which gets automatically added upon checkout; unfortunately our site doesn't let us turn it off for individual listings) since your custom shipping fee has been worked into the listing price.