Reserved Listing for Elijah Timmons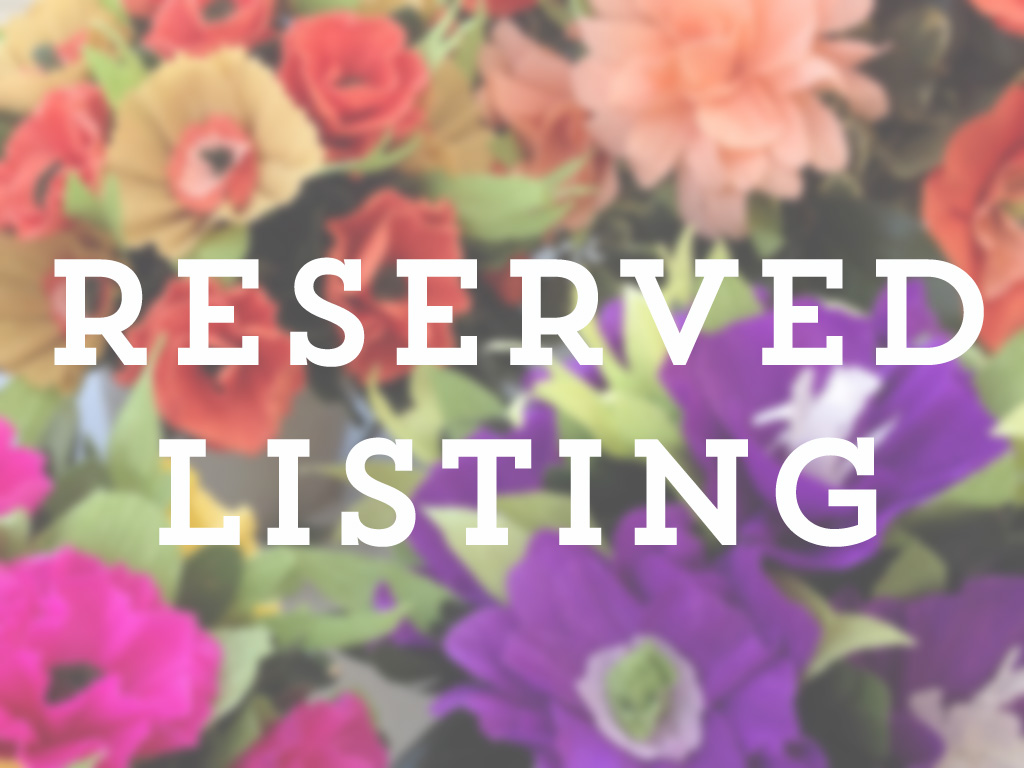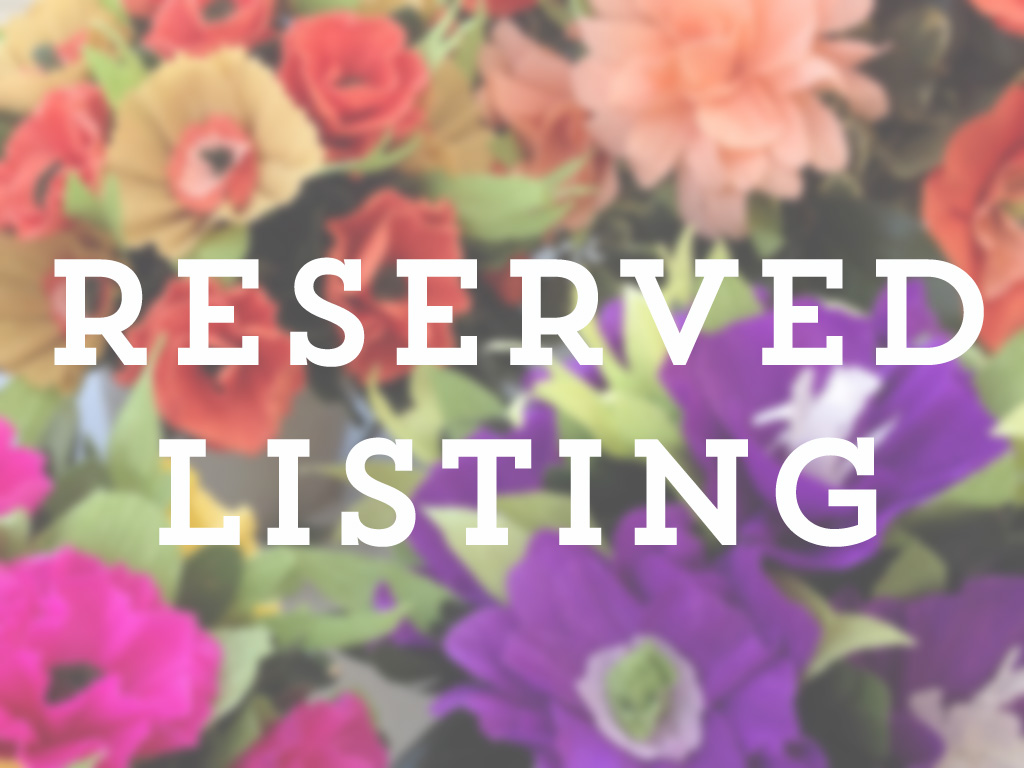 sold out
Reserved Listing for Elijah Timmons
This is a reserved custom listing for Elijah Timmons.
Bridal Bouquet Recreation
Anniversary Date: March 20, 2019
Aim to ship: March 13, 2019
Bouquet Recipe:
Fully Custom Stems ( $22 each)
6 red gerbera daisies → $132
Semi-Custom Stems ( $20 each)
4 red roses → $80
2 seeded eucalyptus* → $40
*We're thinking of this as a semi-custom (and not fully custom) stem because it's very similar to our Signature silver dollar eucalyptus, but we'll just adjust the leaf shape to look more like the seeded eucalyptus leaf. Also, the little seed bits will be too small for us to recreate well in paper, so these will be left out.
Signature Collection Stems ($18 each)
n/a
Left out:
The seed bits of the seeded eucalyptus
12 stems for a subtotal of $252
Design fee: $30
Shipping: $30
Total: $312*
*Please note: our website automatically adds a $12 shipping fee to each order upon checkout. Because shipping has already been worked into the listing price for this order, please use the code CUSTOMSHIP to waive that $12 fee.
Next Steps
Payment is due in full up front, and we will begin working upon payment. When the bouquet is complete, we'll ship via USPS 2-3-Day Priority Mail and will provide tracking information at that time.