Reserved Listing for Dakota Chambers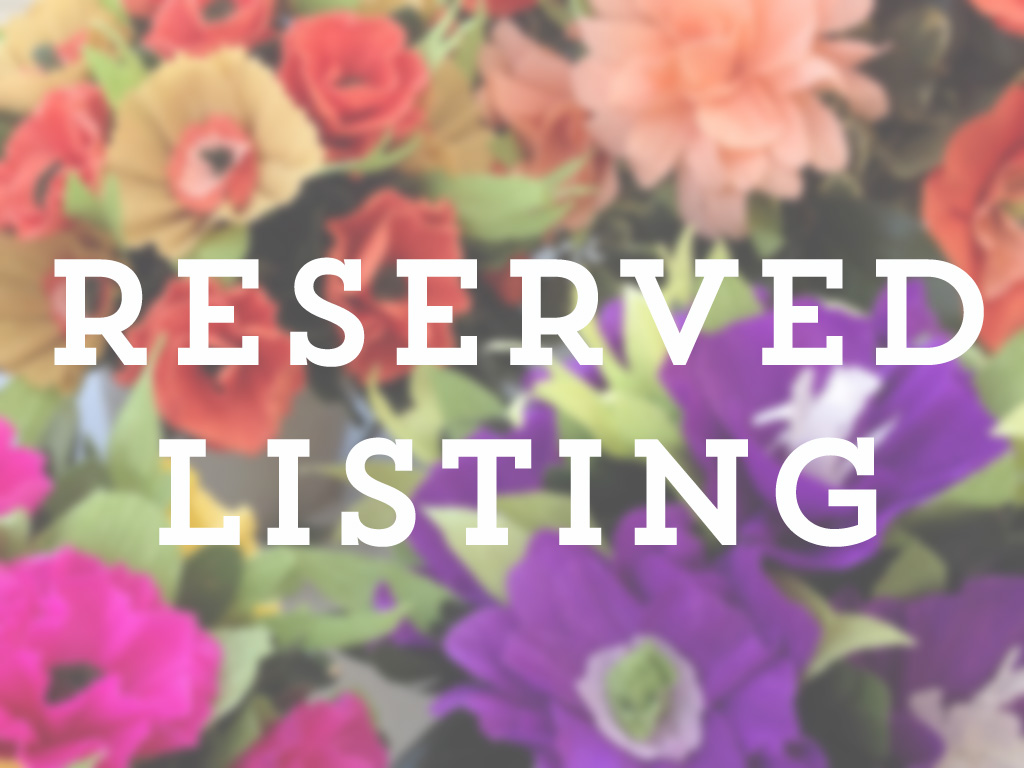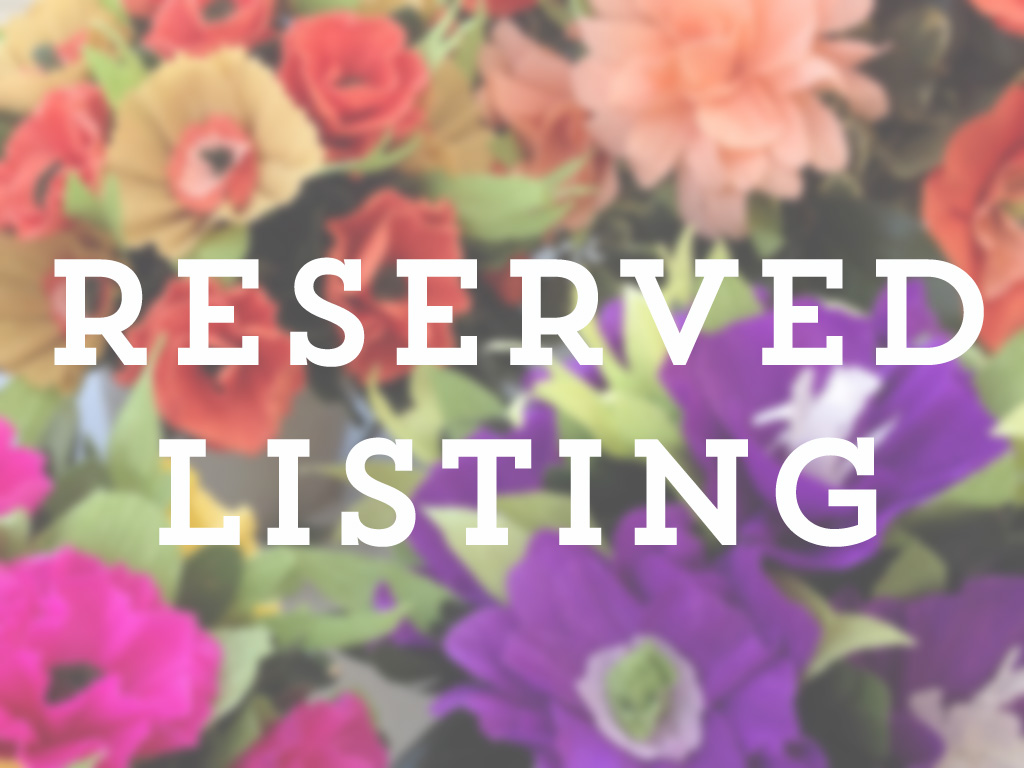 sold out
Reserved Listing for Dakota Chambers
This is a reserved custom listing for Dakota Chambers.
Bridal Bouquet Recreation
Bouquet Recipe:
Fully Custom Stems (starting at $22 each)
1 light green lisianthus stem, trio of buds per stem ($22) → $22
Semi-Custom Stems (starting at $20 each)
1 gold rose, tighter bloom than the cream ones ($20) → $20
2 mint green dusty miller stems, pair of leaves per stem ($20) → $40
Signature Collection Stems ($18 each)
4 cream roses → $72
2 cream ranunculus → $36
3 baby eucalyptus stems → $54
2 silver dollar eucalyptus stems (not an exact stem from the original bouquet, but its shape and color will play well with the baby eucalyptus and maximize the greens in the bouquet; a good alternative to the seeded eucalyptus) → $36
Left out:
Seeded eucalyptus - seeds bits are too small to recreate effectively in paper
Ruscus - could be added if you'd like, but I wanted to stay within your budget (it seemed like the least critical stem in the original composition)
15 stems for a subtotal of $280
Design fee: $30
Shipping: $30
Total: $340*
*Please note: our website automatically adds a $12 shipping fee to each order upon checkout. Because shipping has already been worked into the listing price for this order, please use the code CUSTOMSHIP to waive that $12 fee.
Next Steps
Payment is due in full up front via this listing, and we will begin working upon payment. When the bouquet is complete, we'll ship via USPS 2-3-Day Priority Mail and will provide tracking information at that time.
To meet this deadline, we'll need to have the order finalized and purchased by Wednesday, Oct. 10.