Reserved Listing for Crystal De Luna Bogan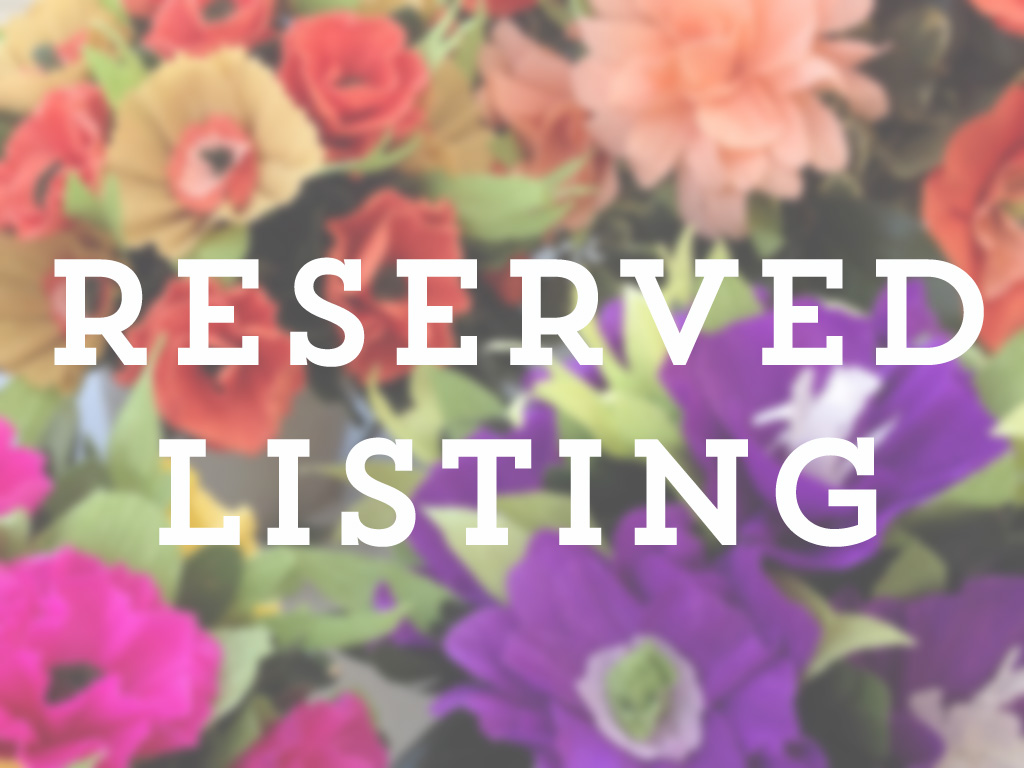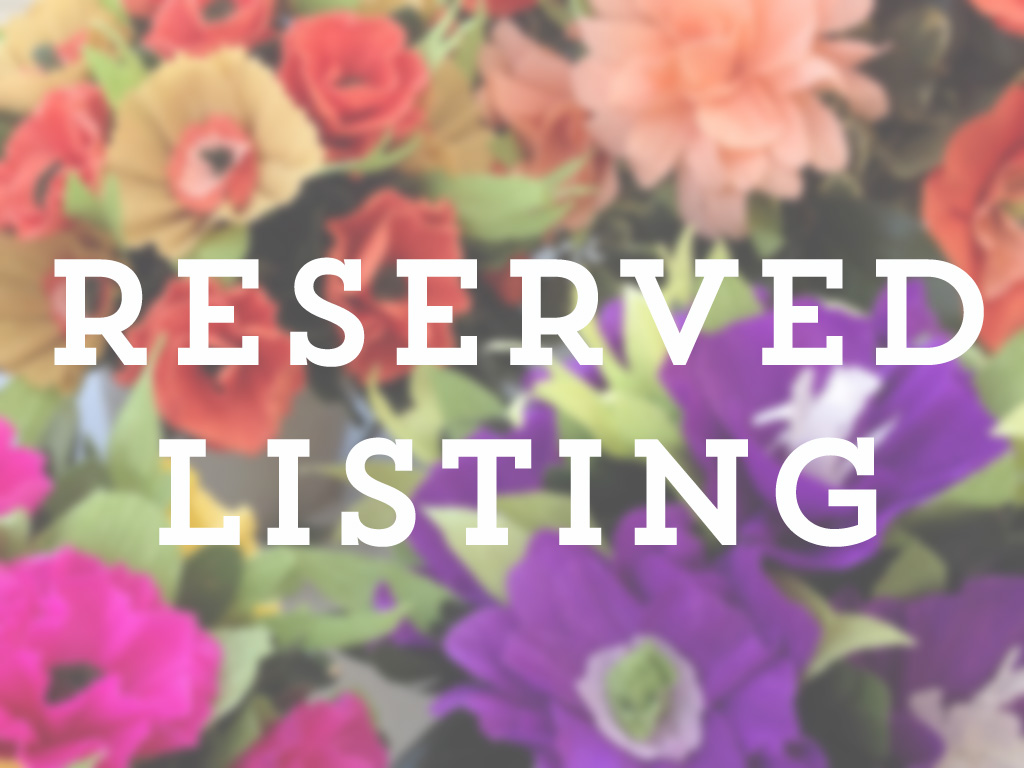 sold out
Reserved Listing for Crystal De Luna Bogan
This is a reserved custom listing for Crystal De Luna Bogan.
Paper Flowers for the Grilled Cheeserie Melt Shop
Single stems for pinch pot vases:
Type: ruffled ranunculus ($16/stem)
Quantity: 16
Colors: goldenrod (6), French vanilla (5), cream (5); amber accent bits where appropriate
Subtotal: $256
Stems for larger arrangement:
Misc. assortment of ruffled ranuncula and Signature Collection stems (blooms and greenery) in same color palette as above ($16/stem)
Quantity: 10
Subtotal: $160
Grand total: $416
We'll be in Nashville June 29-30 for Porter Flea and will bring your blooms with us then. If someone is able to get them from us at Porter Flea, that would be great! If not, we'll figure out a time before or after PF when we can stop by the Grilled Cheeserie! :)
Either way, there's no shipping fee. BUT, please note: our website automatically adds a $12 shipping fee to each order upon checkout. Please use code SHOPLOCAL to waive that $12 shipping fee.
Thanks Crystal! :)