Reserved Listing for Cameron Stelljes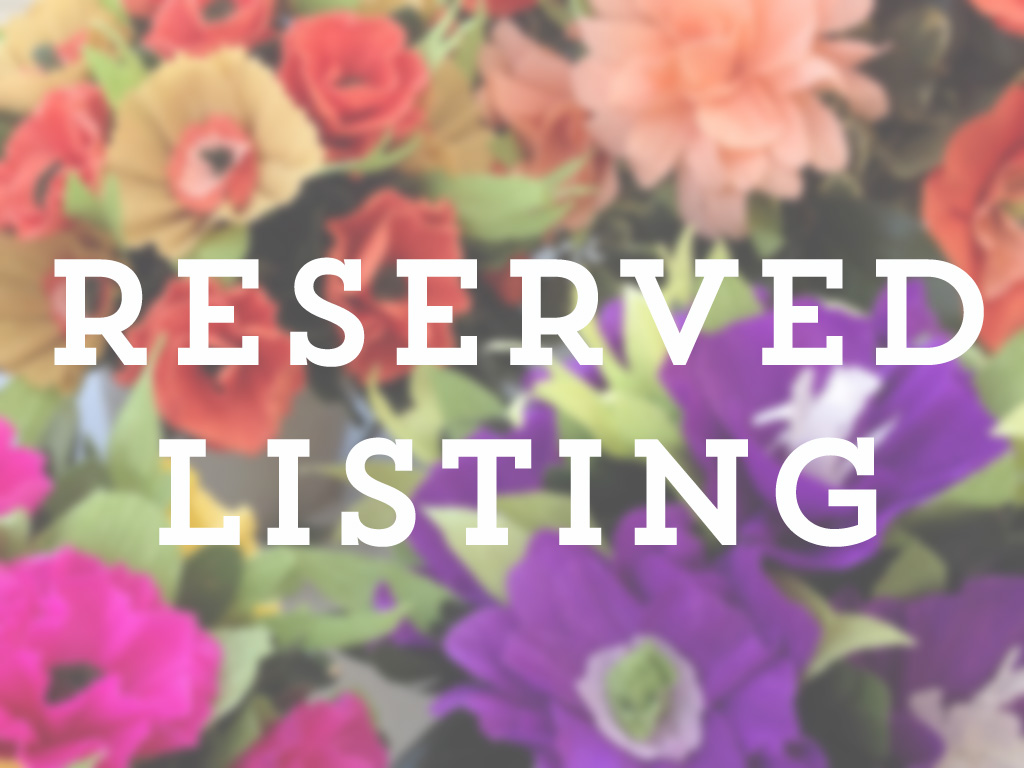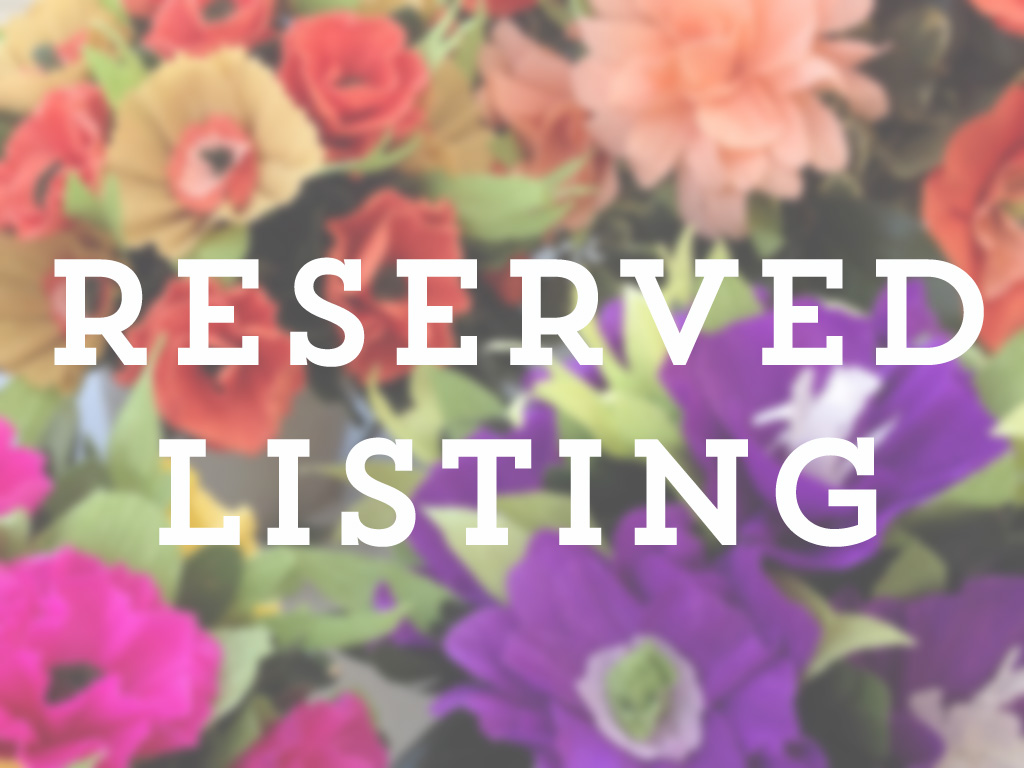 sold out
Reserved Listing for Cameron Stelljes
This is a reserved custom listing for Cameron Stelljes.
Bridal Recreation Order
Bouquet Recipe (Version C)
Fully Custom Stems (start at $20 each)
2 Cream stephanotis ($20 each) → $40
1 Light green trio stem of lisianthus buds ($20 each) → $20
Semi-Custom Stems ($18 each)
1 Grass green eucalyptus stems → $18
2 Grass green seeded eucalyptus (similar design to our silver dollar euc. but slightly different leaf shape, and different color paper) → $36
1 Dusty miller stems in dusty green colored paper, two leaves/stem (semi-custom because of new color, plus we'll make our design skinnier to better resemble the original in this bouquet) → $18
Signature Collection Stems ($16 each)
3 Cream roses → $48
2 Peach roses → $32
2 Cream ranunculus → $32
Left out:
Seed parts of the seeded eucalyptus (the tiny little pod/seeds are too small for us to do in paper)
Jewels that were inserted into the stephanotis.
14 Stems: $244
Design fee: $30
Shipping: $20
Grand total: $294*
*If you are also in GA, then sales tax applies and will be automatically calculated and added to your order upon checkout.
Our website automatically adds a $10 shipping fee upon checkout. Because shipping has already been worked into this listing price, please use the code CUSTOMSHIP to waive the $10 fee.
We will ship via USPS Priority Mail. A tracking link will be sent to you upon shipment.