Reserved Listing for Amanda Sandoval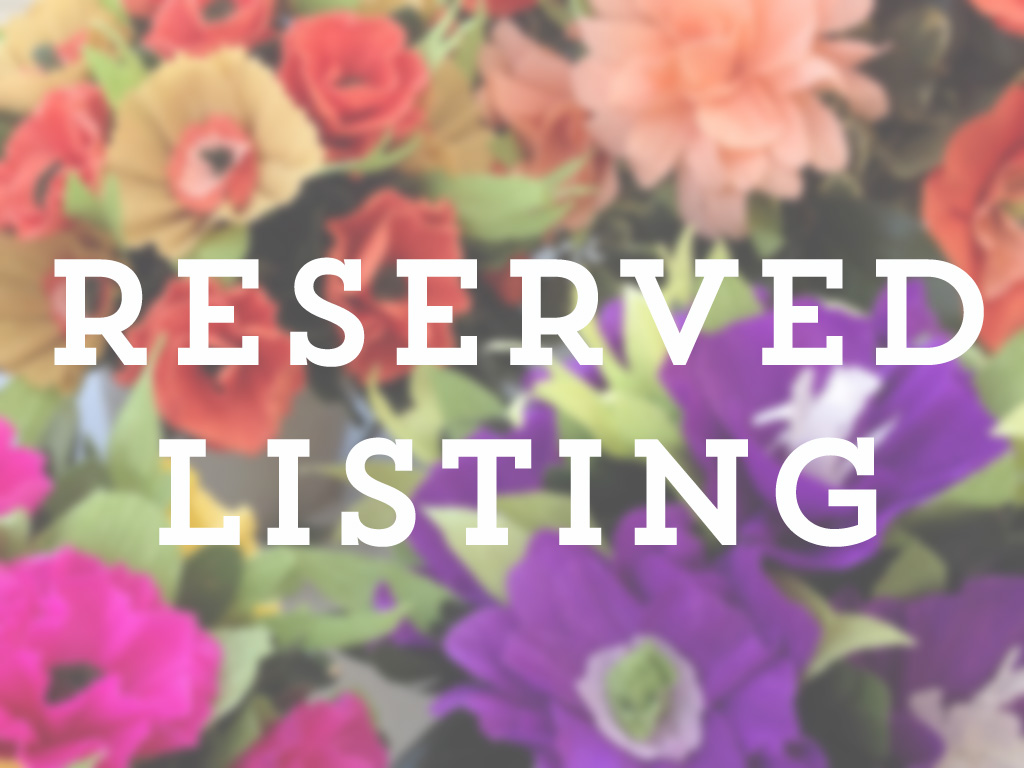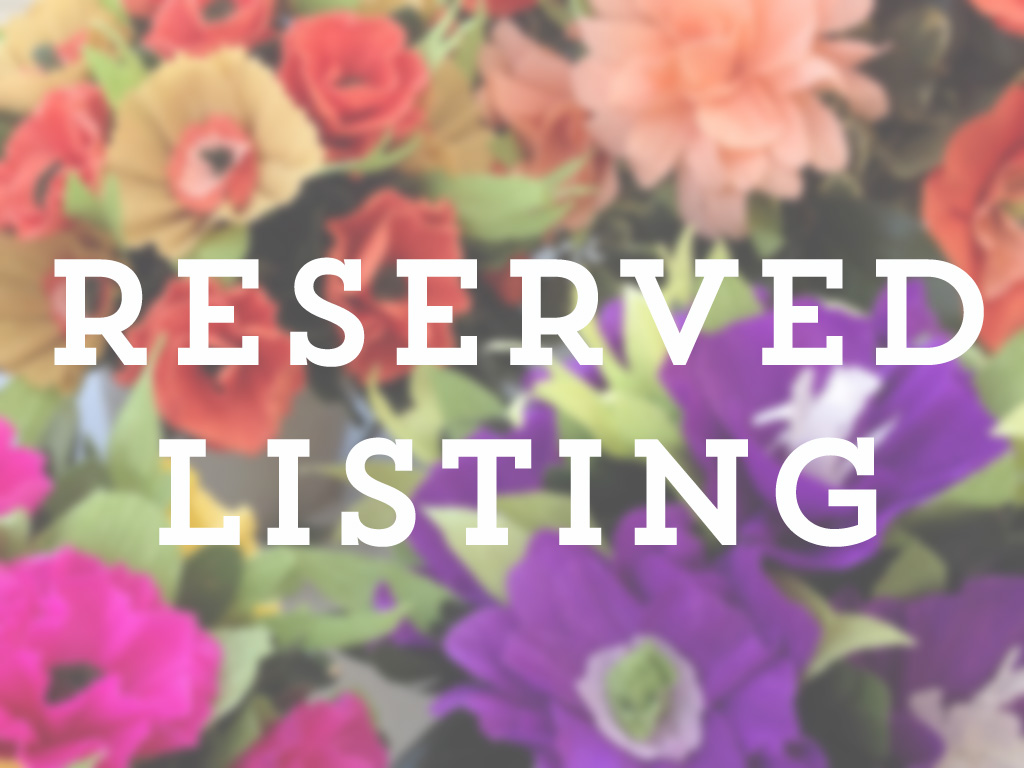 sold out
Reserved Listing for Amanda Sandoval
This is a reserved custom listing for Amanda Sandoval.
Bridal Bouquet Recipe
Signature Collection Stems ($16 each)
3 magnolias
1 cream peony
1 cream ranunculus
1 peach rose
2 French vanilla roses
1 peach sweet pea
1 cream stock
3 cream berries
2 silver dollar eucalyptus
1 forest green leaves
16 stems for a subtotal of $256
Plus cream satin ribbon: $10
Bridal Bouquet total: $266
Junior Bridesmaid Bouquet Recipe
Signature Collection Stems ($16 each)
1 magnolia
1 cream peony
1 peach ranunculus
1 silver dollar eucalyptus
4 stems for a subtotal of $64 per bouquet (no ribbon)
Quantity: 2
Junior Bridesmaid Bouquets total: $128
Groom's Boutonniere
Created on a magnetic backing for easy on/off
Peach ranunculus + 2 magnolia leaves (forest green/tan) + cream berries
Boutonniere total: $40
Totals
Bridal Bouquet with ribbon: $266
2 Junior Bridesmaid Bouquets (no ribbons): $128
1 Boutonniere: $40
Shipping: $50
Grand total: $484
Paid: $50 Consultation fee
Balance Due: $434
Please note: our website automatically adds a $10 shipping fee to each order upon checkout. Because shipping has been worked into your listing price, please use the code CUSTOMSHIP at checkout to waive that $10 shipping fee.
Next Steps
We are so excited to create these special blooms! We will begin working upon payment. When everything is complete, we'll ship via USPS Priority Mail and will provide tracking information at that time. Our target deadline to have everything ready to ship out is April 30.