Reserved Listing for Alex Ostapiej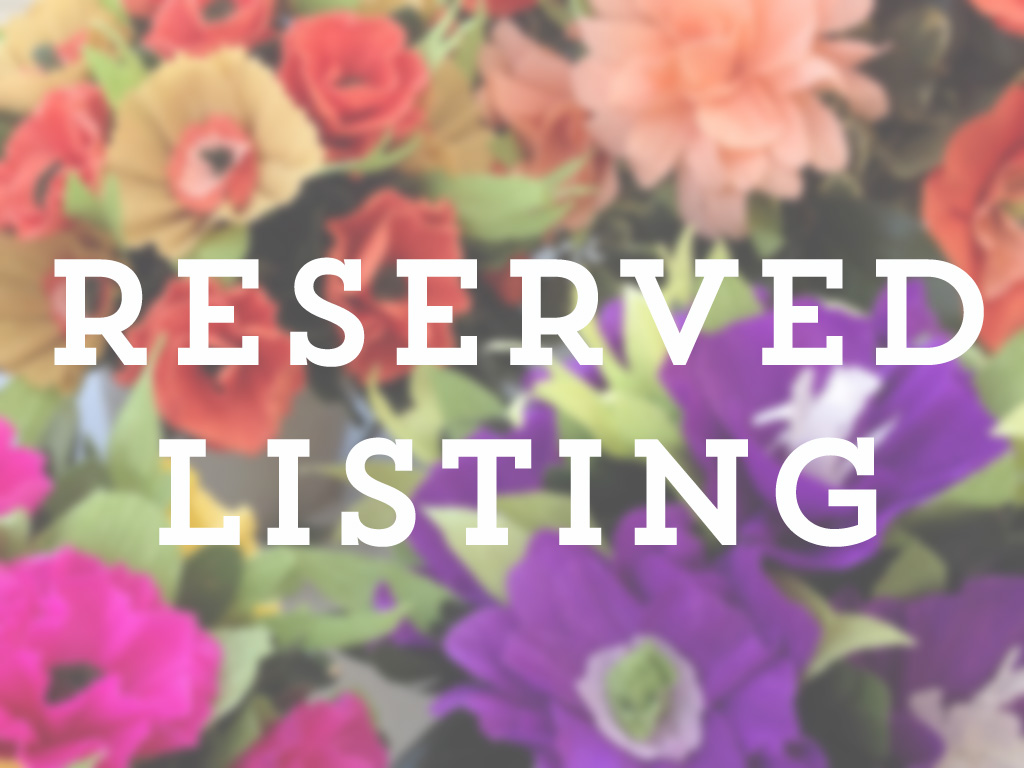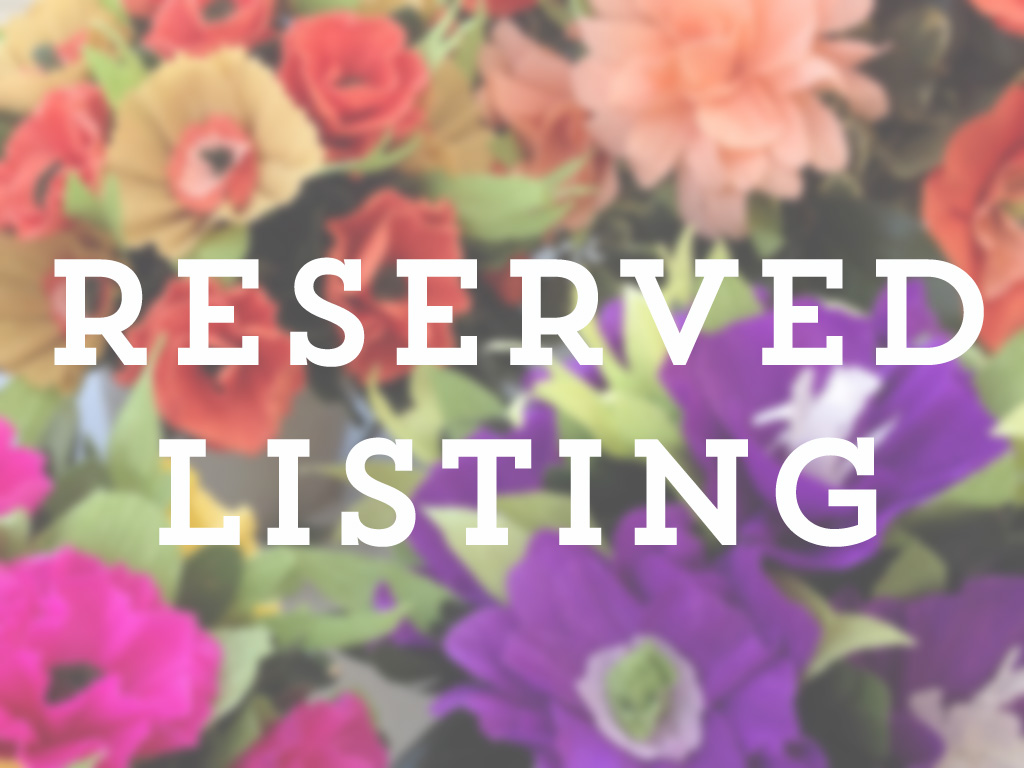 sold out
Reserved Listing for Alex Ostapiej
This is a reserved custom listing for Alex Ostapiej.
Bridal Bouquet Recreation
Bouquet Recipe:
Fully Custom Stems ($20 each)
1 Cream pompon dahlia → $20
2 Dusty blue sea holly thistles → $40
1 Light dusty pink veronica stem (trio of puffy spires per stem) → $20
1 Lavender stem (trio of purple spires per stem) → $20
1 Grass green spires stem (trio of longer skinny spires) → $20
1 Forest green smoke bush leaves stem → $20
Semi-Custom Stems ($18 each)
2 cream daisy stems, trio of blooms per stem → $36
1 stem of blush berries (five berries per stem) → $18
Signature Collection Stems ($16 each)
2 Blush stock → $32
1 Peach ranunculus → $16
2 Grass green green leaf stems → $32
Left out:
Miscellaneous ornamental grasses, spires, and wheat stems (these are unfortunately too small and wispy for us to do effectively in paper).
15 stems for a subtotal of $274
Design fee: $30
Shipping: $0 (local pickup)
Total: $304*
*Sales tax also applies to GA orders and is automatically calculated/added upon checkout.
**Please note: our website automatically adds a $12 shipping fee to each order upon checkout. Because you're local and we'll be arranging a local pickup, please use the code SHOPLOCAL to waive that $12 shipping fee.